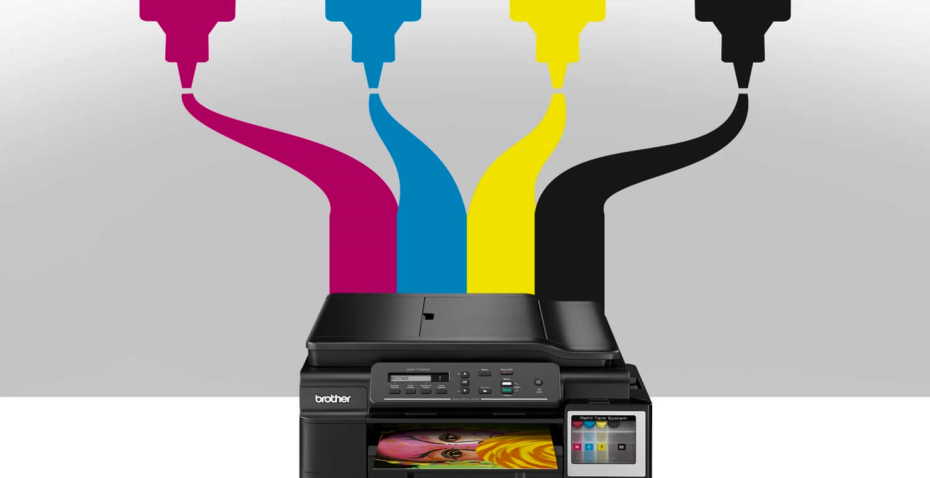 Which is the Better Inkjet or Ink Tank?
Ink tanks have been an affordable option since they have low operational costs as well as multifunctional features of a printer. These are far better than the inkjet printers you find on a daily basis. In the ink tank printers, you can refill the ink needed from the ink bottle provided when you see a low quality or the faded print being printed. This continuous delivery of the ink through an airtight tube helps in keeping the ink moist over time. They are very economical, easy to maintain, and offer thousands of prints at low costs.
Pros of using the inkjet tank:
They come at low costs.
They have high-quality print
They are even capable of perfecting out the details.
They are a good choice for printing pictures.
Very fast and easy to use. Do not require warm up time.
They are quiet when working, unlike the dot matrix printer.

Pros of using the ink tank:
They contain big tanks that hold a large amount of ink in them. It saves a lot of money and we do not have to buy ink cartridges often.
They provide continuous printing for a long time which can cover the needs of large businesses. They can print 6000 to 7000 pages in just one filling of the ink tank.
They provide the best quality prints in the market. They do not need much setup and maintenance. They are totally mess-free which makes them preferable even for home use.
They come with features like WIFI connectivity. You can print from anywhere in the room through your desktop, laptop, mobile, or tablets.
They are compact, giving them the ideal size for travel. They are easy to carry and transport too.
They are pretty fast when compared with inkjet printers.
They also provide USB and LAN connectivity. They support apps, touch screen devices, and web printing.

Difference between the inkjet and ink tank:
To put all the inkjet vs ink tank into perspective we can say that both of these printers use similar technology for printing on papers. We can even say that the ink tank printers are sort of inkjet printers. The main differences include:
Inkjet uses stand-alone cartridges while ink tanks use attached tanks.
The ink tank reservoirs can hold more ink than the standalone cartridges.
A cheaper option with long-lasting time is provided by an ink tank, unlike inkjet.